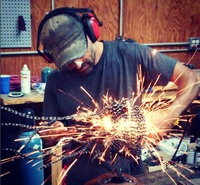 Meet Sanjay, our new welding shop manager and welding instructor.
What is your role at TXRX?
I run the welding shop.
How did you find TXRX?
I first came across TXRX with a friend when it was on Commerce St. and reconnected through the maker community.
What have you been ...
Read More