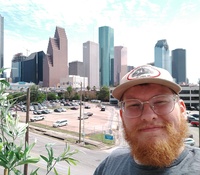 Meet Levi. Levi was previously a TXRX volunteer and has now joined the staff as CNC Operator and Instructor. He is teaching workshops in the rapid fabrication area, staffing rapid fabrication studio hours, and working on fabrication jobs.
What is your role at TXRX?
My role at TXRX is CNC ...
Read More