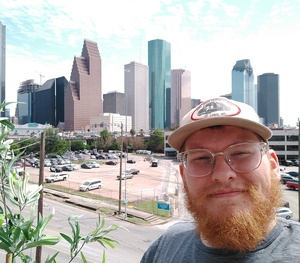 Meet Levi. Levi was previously a TXRX volunteer and has now joined the staff as CNC Operator and Instructor. He is teaching workshops in the rapid fabrication area, staffing rapid fabrication studio hours, and working on fabrication jobs.
What is your role at TXRX?
My role at TXRX is CNC Operator and Instructor. I run fabrication jobs for clients of TXRX and I also teach rapid fabrication on machines like the 3D Printer, Laser Cutter, and CNC Router Table.
How did you find TXRX?
I left my job about two years ago to take some time off and travel. When I came back, I saw a listing asking for volunteers and I thought it would be fun to learn woodworking.
Do you make things?
I love doing woodworking and really started out just trying to make things that I wanted. I play Dungeons & Dragons, so I started out making dice cases. I also love music and studied percussion for years, so once I had a handle on how to manipulate wood, I thought I'd make some hand drums like a djembe and a cajon.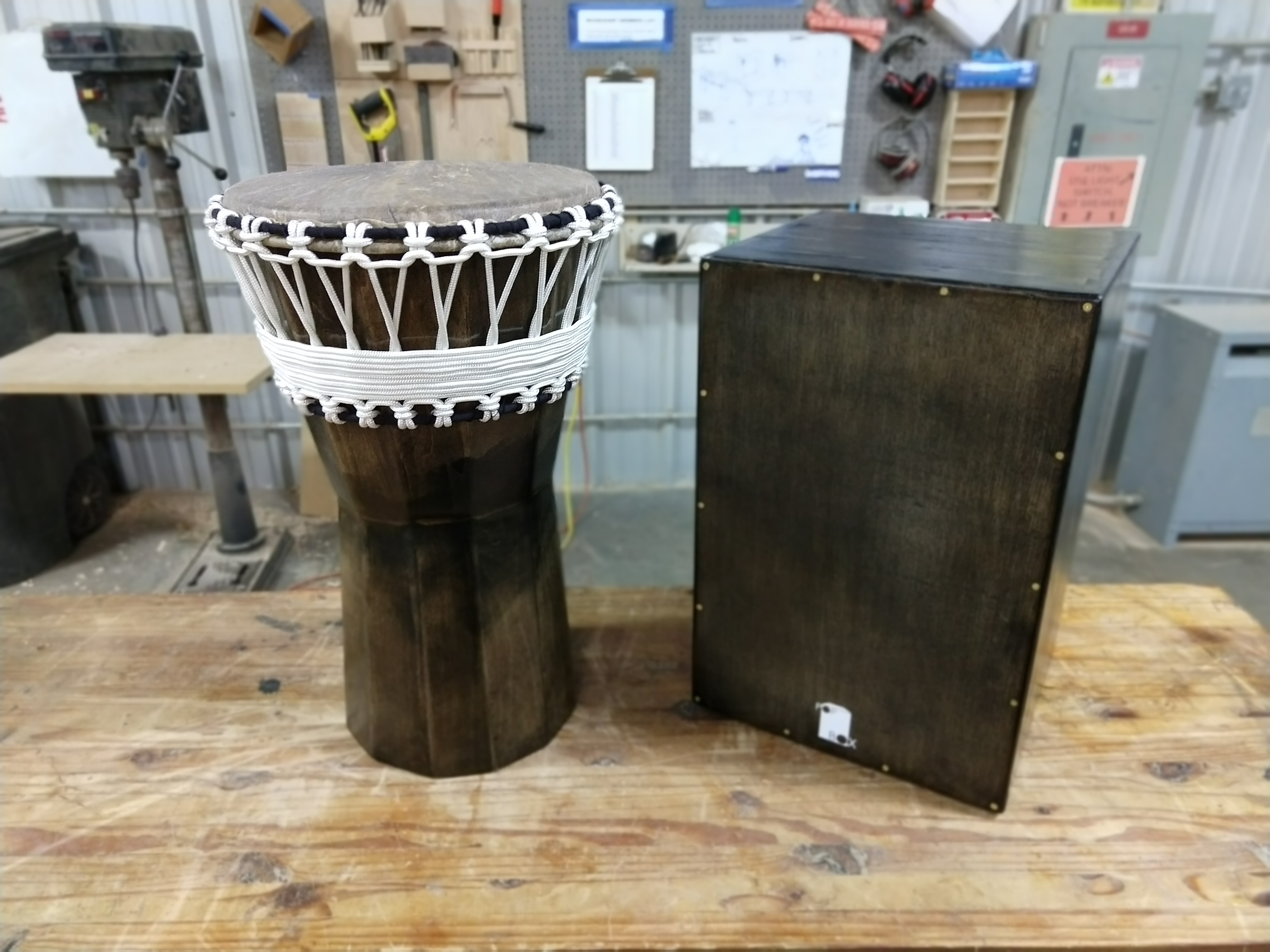 What is your favorite tool/equipment at TXRX?
I felt like I could wrap my mind around woodworking pretty easily, but metalworking always seemed really difficult. Learning the CNC Plasma Cutter made it super easy. Plus, it's just fun to run. I'd say that's my favorite, at least for the moment.
How long have you lived in Houston?
I've been in Houston for about 11 years. I dig it.
Where is your favorite place in Houston?
Bayou Bend Gardens is fantastic. Houston Arboretum is great for a nice hike and is surprisingly close. Moon Tower Inn has some of my favorite food in the city.
What do you do when you're not working?
I'm the Technical Director for a church, so that keeps me pretty busy. Like I said, I play D&D with friends as well; we get pretty into it. It's a lot of fun to just nerd for a bit. I also really like going to shows. Houston has a surprisingly good music scene.