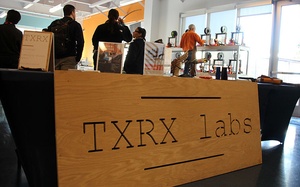 Houston's Equitable Innovation Conference, presented by TXRX Labs, is finally here!!!!
The conference is tomorrow, April 19th, at the United Way of Greater Houston from noon to 5:00 pm.
While registrations is full, you can stream the event on Facebook Live or on Youtube Live at http://bit.ly/txrxlive.
The schedule is as follows:
11:45 Registration Opens & Lunch
12:30 Conference Kick Off, Council Member Jerry Davis
12:35 Holt House
12:45 Eric Strickland, Urban Manufacturing Alliance
1:05 Welcome by Mayor Sylvester Turner
1:30 Barbara Burger, Chevron Tech Ventures
1:50 Tanu Kumar, Pratt Center for Community Development (New York, NY)
2:15 Eric Strickland, Riley Area Development Corporation (Indianapolis, IN)
2:40 Dave McFadden, Port of Seattle (Seattle, WA)
3:03 Thomas Fields, GRIND
3:08 Student Spotlight
3:20 Small Group Discussions
4:15 Q&A with all panelists
5:00 Conference Closes
For more information, please visit https://www.txrxconferences.com.