Julio Rodriguez is the founder of BrightH2O, a startup developing a water bottle that doubles as a light source for bikes. The goal is to offer a product that increases visibility and safety. Below is an interview with Julio about his product and how he has utilized the equipment and resources at TXRX Labs.
What is your product? BrightH2O Water Bottle - A water bottle that will increase your visibility while cycling by lighting up like a lamp.
Where did the idea come from? How did making it begin? The idea came from the concern of not being seen while riding my bike. I decided to add lights to the water bottles to help increase my visibility. Stories of cycling accidents motivated me to share the idea with others. I started making the prototypes using Arduinos and Attiny Dev boards. Here is an article on how the prototypes are built.
Where are you in terms of developing and marketing your product? I have prototypes built and CAD files for the final design. We've had good feedback from events such as Maker Faire in Houston and Austin, and the Philadelphia Bike Expo. Planning for a big marketing push when the Kickstarter campaign launches in a couple of months.
What are your next goals? Planning to launch a Kickstarter campaign to raise funding and make the first production run. After the crowdfunding campaign, we hope to secure additional investment to continue refining the product.
How are you utilizing TXRX? I've been using the Rapid Fabrication Lab extensively, using the 3D printers to refine and build working prototypes. I also have a Table Hacker membership, which includes having a private work table. The vinyl cutter has also been helpful.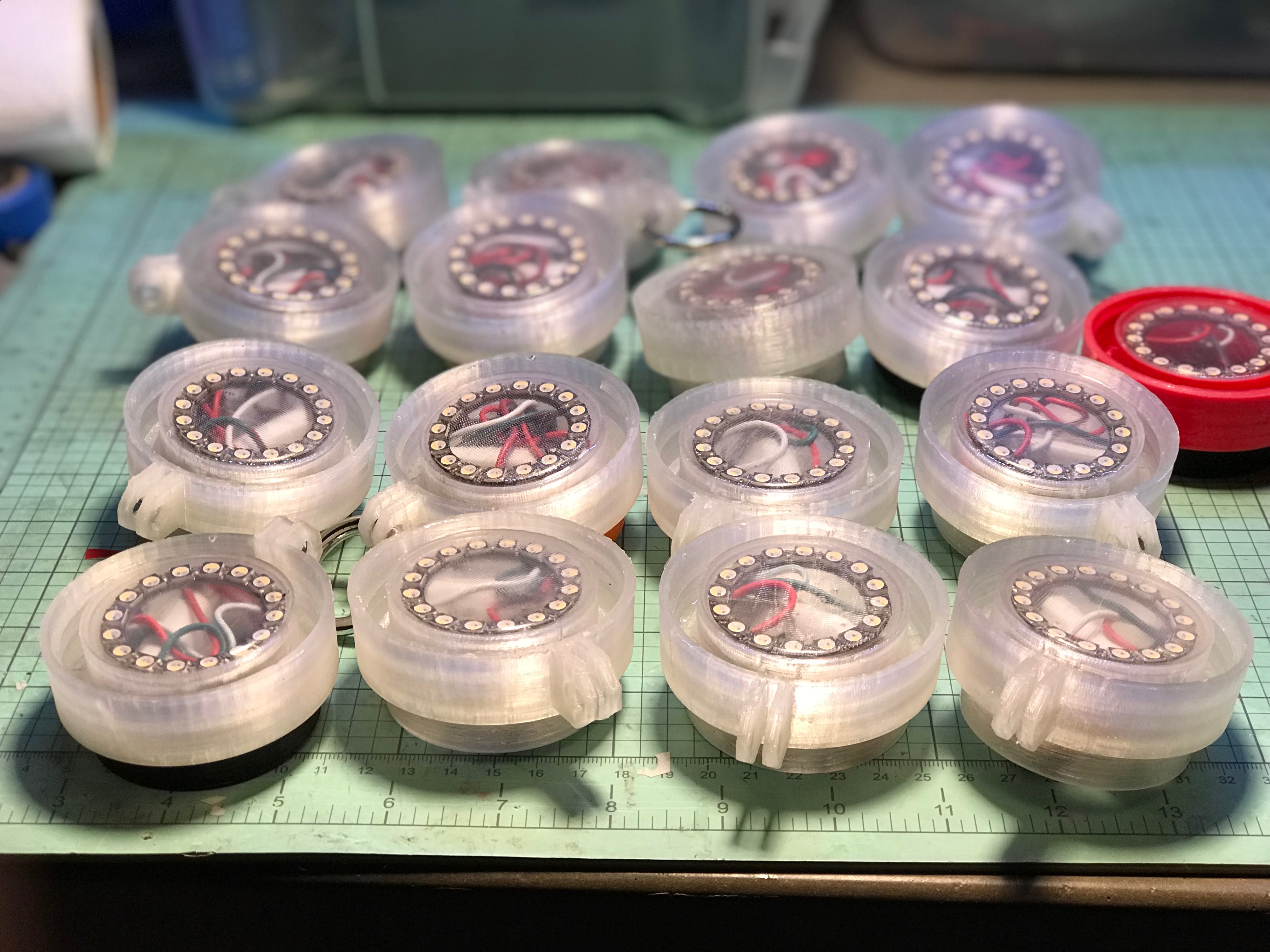 How did you find TXRX? It was either a blog post or Twitter. Or was it a meetup? After hearing about it I took a few classes including Arduino and CAD.
Where you already a TXRX member before you started Bright H2O or did you join intending to use TXRX to help develop your concept? The idea started a few years ago. Developing the product was the primary reason for becoming a member in 2017. The concept is fairly simple. I joined to have access to tools that could help me finalize the prototypes and get ready for building a commercial product.
Is there anything else you'd like to add? I have prototypes available, beta testers and for sale. Planning to launch the Kickstarter campaign in a couple of months. Help us get the word out. Follow us on social media:
https://www.instagram.com/brighth2o/