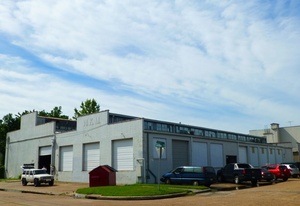 rtavk3 writes:
Howdy, September starts and so it's time for another lab update to keep you abreast of the happenings around the lab.
CLASSES!! Are posted at http://classes.txrxlabs.org. Let everyone you know about it and spread the word. Also make sure to sign up soon as some of our popular classes have limited space and are already filling up.
Build out of the new work spaces in the electronics area is going well and should be finished within the next 3-4 weeks
The first Friday open house in September will also serve host to the first meeting for the Group Art car build in conjunction with Art Car Houston Organization. I hope anyone interested in building the first electric art car as part of a collaborative team including experienced art car veterans should make sure to come out for this Friday's open house. [This event on Sept. 6th, seemed to go pretty well. -- Ed.]
We have a new shop manager! Chris Kelley will be in charge of the shop, maintenance, and lots of other tasks. This also means we will have extended hours for tinkerers on Friday, Saturday, and Sunday.
New extended tinker time hours are:

Friday 9am - Midnight
Saturday 9am-8pm
Sunday 10am-7pm

We are going to 3d CAMP this year and would like to feature all the cool work TX/RXers have been doing. If you have a project you would like to show off at the expo or if you would like to come out and help man our booth, let me know!
Lots of cool projects have been completed in the last month.

Carson built a dining room table himself.
Zachary completed 3d printing a mech he designed himself.
Jack finished modifying his retired ambulance for his roadtrip to burning man.
Guy 3d printed some custom cake toppers for his wedding, congrats on both!
All in all, things are humming along and we get more members and I see more folks making progress on their projects and using the lab in exciting ways. TX/RX is a unique and amazing group and I believe even greater things are in our future.