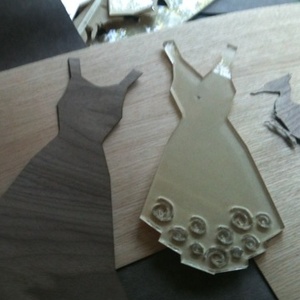 3D Art Houston is a relatively new artists' group focused on three-dimensional art forms. 3D Art Houston members will be meeting at TX/RX Labs on Wednesday, August 15th at 6 p.m. to gain a better understanding of the resources and talents there.
Members work in clay, iron, glass, wood, textiles, plaster, brass and building materials, such as stucco and augmented concrete.
Making three dimensional art always has an engineering component, if only because the art must be stable and remain exactly as placed, even if that place is simultaneously cantilevered, counter-balanced and rotating.
What: 3D Art Houston meeting
When: Wednesday, August 15, 2012, 6 p.m.
Where: TX/RX Labs, 2010 Commerce St, Houston, TX 77002
Program: 3D Art Houston artists Nell Gottleib, Joy Mullett and Lynda Stoy will brief members on what they learned in order to use the laser cutter to create art. Members will tour the Tx/Rx space. Refreshments will be served.