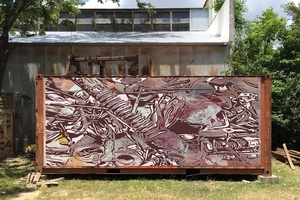 We have a new Mural Painting: Shipping Container Workshop at TXRX that will be taught by David Cobb. Cobb is a Houston based painter who has a studio space at TXRX. He has experience with large scale paintings and installations and is going to both share his knowledge and help create a finished piece in the upcoming workshop. I recently spoke with Cobb about his background, work, and plans for the Mural Painting: Shipping Container Workshop.
Tell us a little bit about yourself. What is your background?
I'm a native Houstonian with a degree in Fine Arts and Painting from the University of Houston. Shortly after graduating, I started work with a faux finishing studio and then with an art installation company. Those two jobs gave me an understanding of what is required logistically for large scale art projects and a taste for creating work that is out in the world. During that time at those two jobs I was asked to do a few small mural paintings for friends and local businesses and knew it was a good fit. I'm not good at sitting in my studio all day, so mural painting has bridged my need to paint and my need to be on my feet, moving around. Over the years, I've worked with businesses and schools creating paintings and signage and other projects ranging from model railroad scenery to magic show backdrops. I do make it to my studio though, where I'm currently working on a series of smaller scale paintings and drawings much different from my mural work.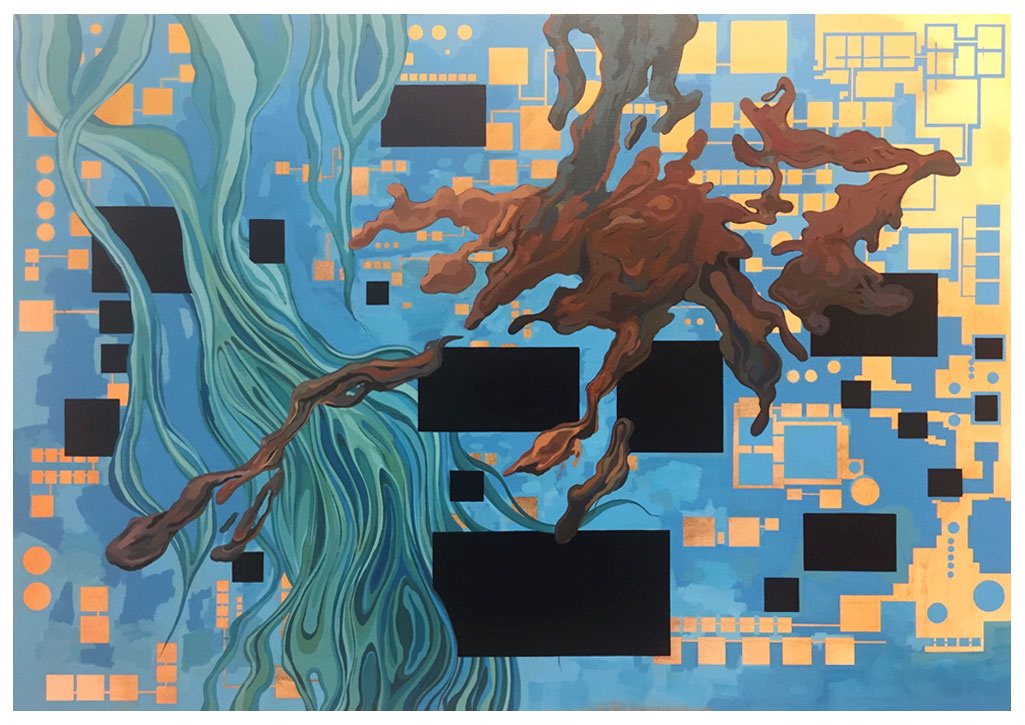 How did you find TXRX Labs?
I landed at TXRX in October of 2017 after being introduced to Ronnie through my brother, who was here getting information about the drywall classes TXRX was organizing after Harvey. I was in need of a studio space and I was beginning to gravitate towards woodworking and furniture building. TXRX was ideal, with a space available and all the tools one could need for wood and metal fabrication.
How have you been using the resources at TXRX?
I've taken courses in woodworking, welding, and 2-D CAD which are the beginnings of a platform for investigating furniture building and new ways of making paintings.
What should people expect from the Mural Painting Workshop you'll be teaching?
The class I'll be instructing is going to cover some basic techniques for mural painting including stenciling, spray painting, rolling, brushing and transferring an image on to a wall. The plan is to use the 20 foot container as a practice wall during the first half of the class where we can get familiar with our tools and make a big mess. Then we'll use our practice wall as a background for a detailed image we'll complete together during the second half of the class. It's going to be fun. Painting always is. Hope to see you there!
For more information about the Mural Painting: Shipping Container Workshop click here.
For more information about Cobb and his work please visit his website: www.davidcobbmurals.com.