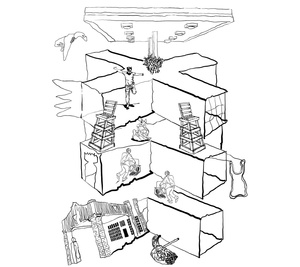 TXRX Member, Kasey Short, has an exhibition entitled Morale Station: Red-Neck Green-Light that opens at BLUEorange Contemporary on June 2nd. The opening reception is from 6-9pm and there will be an artist talk on June 10, from 1-3pm.
Short has recently been an Artist in Residence at BLUEorange Contemporary. This month long residency allows for artists to explore new ideas and focus on installation. The residency concludes with a week long show, opening on June 2nd.
For more information about Short and his upcoming exhibition, visit blueorangehouston.com.