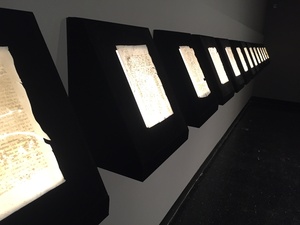 Elizabeth Webb, a Core Fellow at The Museum of Fine Arts, Houston, recently completed an art work entitled Cameo Ground (Children of Paradise), that is on display at Lawndale Art Center as a part of the 2018 Core Exhibition. Elizabeth worked at TXRX Labs and utilized TXRX tools as part of her development process. The work is on view at Lawndale Art Center through May 12, 2018.
TXRX Labs has a partnership with the Core Fellowship program at The Museum of Fine Arts, Houston that allows Core Fellows to access the tools at TXRX and get guidance from TXRX staff and members. Core fellows use TXRX space and can become an important part of the community. Elizabeth demonstrated the possibilities of this relationship. Throughout the past several months, she worked at TXRX to complete components of Cameo Ground (Children of Paradise). During this time, she collaborated with TXRX member John Hyatt to learn how to use tools, develop her project design, and troubleshoot problems.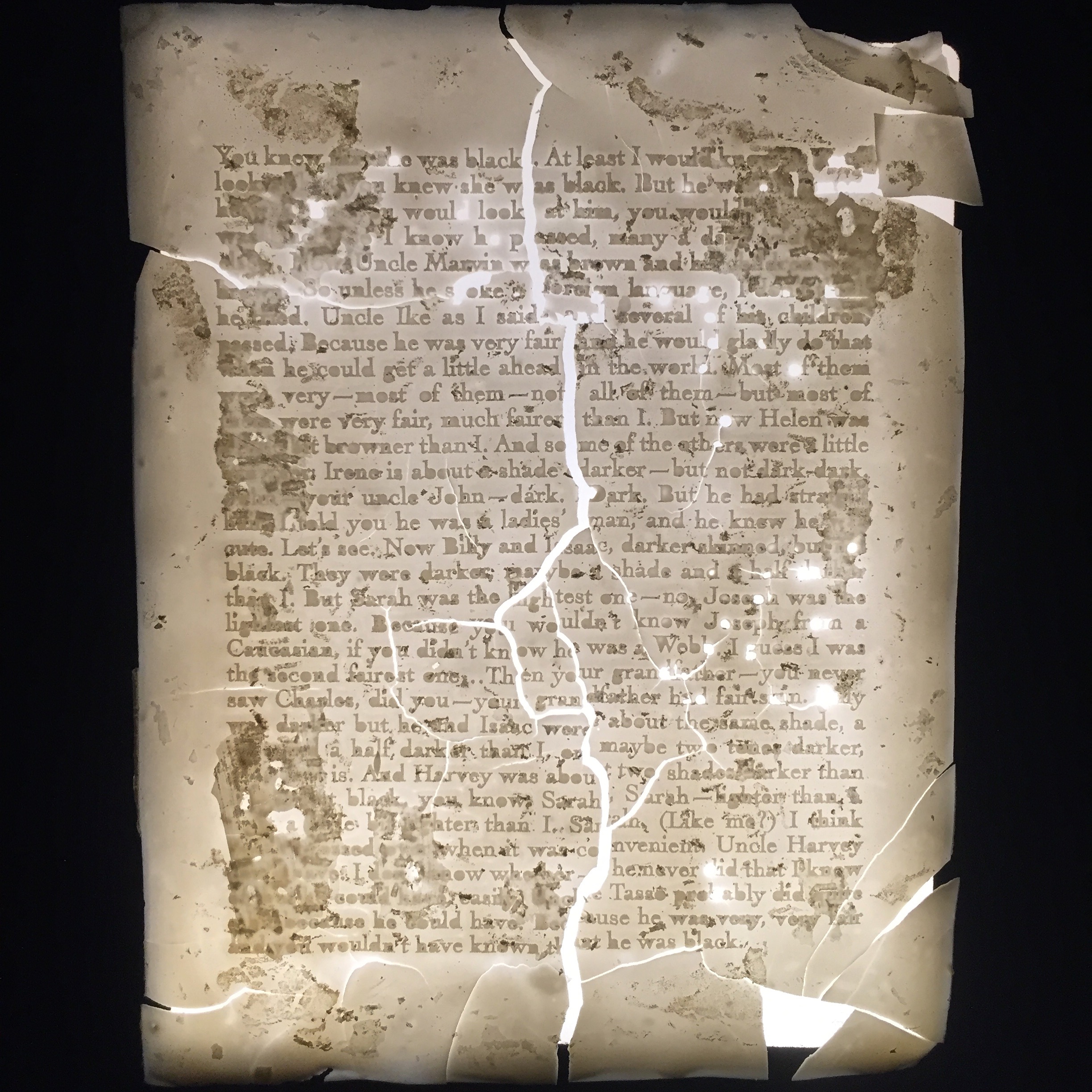 Elizabeth's multimedia exhibition features thin ceramic sheets that are displayed on velvet covered light boxes. She used TXRX tools to develop the ceramic sheets and to construct the light boxes they are displayed on. For the ceramic sheets, a laser cutter was used to burn text into paper that was later coated in porcelain slip and fired in a kiln. Elizabeth also constructed the light boxes the porcelain pieces rest on at TXRX. To make the light boxes, she used multiple areas and tools, including the laser cutter, the CNC router, and the wood shop. Throughout this process, Elizabeth partnered with John Hyatt, who is active in the rapid fabrication and wood working areas at TXRX. Together, John and Elizabeth designed the light boxes, cut out the pieces using the CNC router, installed the lighting components, and finished the boxes with a velvet covering.
The success of Elizabeth's project demonstrates how the resources at TXRX can be used to realize ideas and how the TXRX community can facilitate the sharing of knowledge. If you have not already done so, please go see Elizabeth's work and the work of the other Core Fellows at Lawndale Art Center.