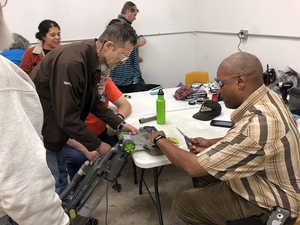 Join Us for a Repair Cafe! Recycle/Reuse/Repair Your Stuff! April 7th from 1:00pm - 5:00pm at TXRX Labs
On April 7th, 2018, Transition Houston will be holding a Repair Cafe at TXRX Labs. Below is a description from Transition Houston about what a Repair Cafe is and information on how to get involved.
A Repair Cafe celebrates fixing through a fun, collaborative, hands-on, fix-n-learn, community event. People bring us their broken items for assessment, disassembly and repair. Bring your toolkit and join us to have fun and learn while helping others troubleshoot and fix their broken stuff! Volunteers assess, take apart, and hopefully -- REPAIR.
Transition Houston is partnering with TXRX Labs, the City of Houston Green Building Resource Center, Houston Complete Communities, Citizens' Environmental Coalition, Texas Campaign for the Environment, and the Houston Peace and Justice Center in this effort!
Do you have an item in need of repair?
We invite you to bring in a broken item and meet local people who have offered to share their skills to help you make repairs. If you have nothing to repair, you can enjoy a cup of tea or coffee. Or you can lend a hand with someone else's repair job. You can also get inspired at the reading table, by leafing through books on repairs and DIY.
Acceptable Items to Bring: Clothing, Small Appliances, Bikes

Can you volunteer to help with repair or the event?
Calling all handywomen, handymen, handy kids, handy teens and families, tinkerers, and sewers! Volunteer to have fun and learn through helping others troubleshoot and fix their broken stuff. Volunteers are also needed on the day of the event as guides and to assist with general coordination.
Sign Up to Participate!
Online at: https://repaircafehouston.eventbrite.com.
use the QR code, or contact Steve Stelzer at 832.394.9050.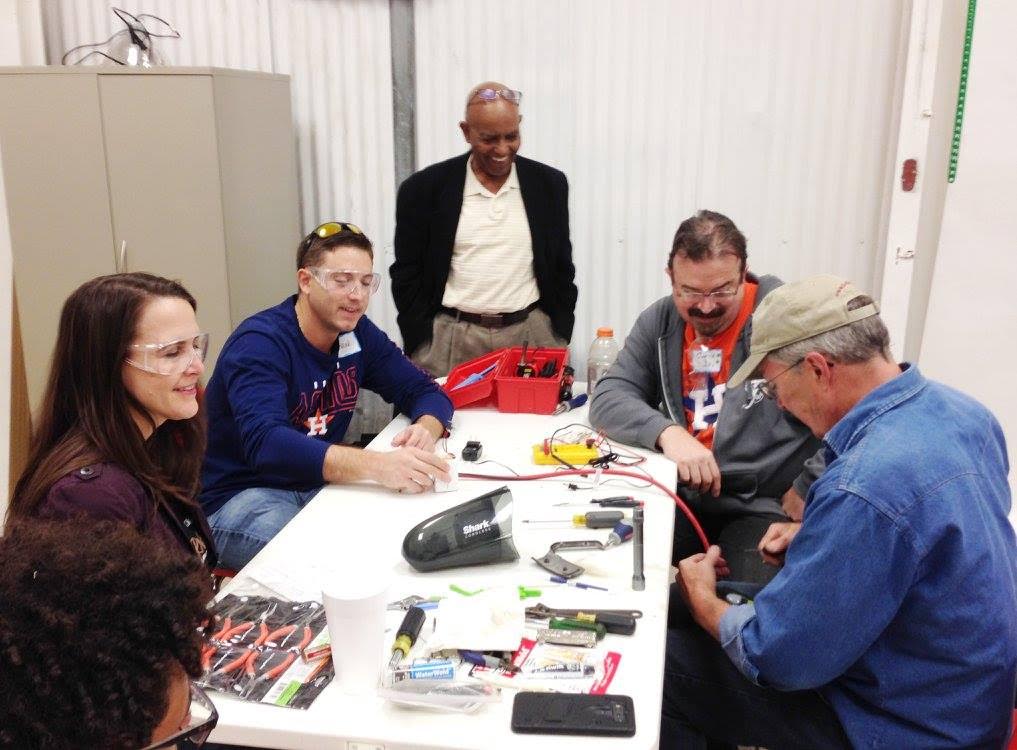 Why a Repair Cafe?
Our society revolves around consumption. Personal consumption of durable goods add up to 8% of GDP, and non-durable goods add up to 15%, totaling about $4 trillion dollars annually in the USA! The more we buy, the more we throw away, often during the first year! And... most people no longer know how to repair things. For more information, visit www.transitionhouston.org.
Fore more information about the event including registration information and rules and guidelines, please visit: https://repaircafehouston.eventbrite.com.