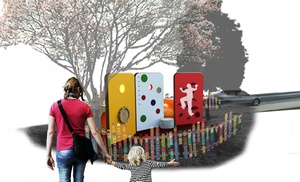 TXRX Labs was recently selected as a Play Everywhere Challenge grantee. This grant, awarded by Target and KaBOOM!, will help us bring active play to kids in Houston. TXRX Lab's project "EsPLAYnade" will transform the Navigation Street Esplanade to a place that is inclusive for kids by adding a large play tunnel, three interactive panels, and a climbing wall.
TXRX staff members Lauren Caldarera and Megan Moore and volunteer Luke Chen took the initiative in developing a proposal and rendering for the Play Everywhere Challenge, so that the Navigation Esplanade could have a kid friendly space. The plan includes a play tunnel and interactive panels that will feature a steering wheel, climbing wall, and drum wall. The plan also includes building a fence around the space using fence panels decorated by elementary school children, hopefully those that will use the space when it's completed.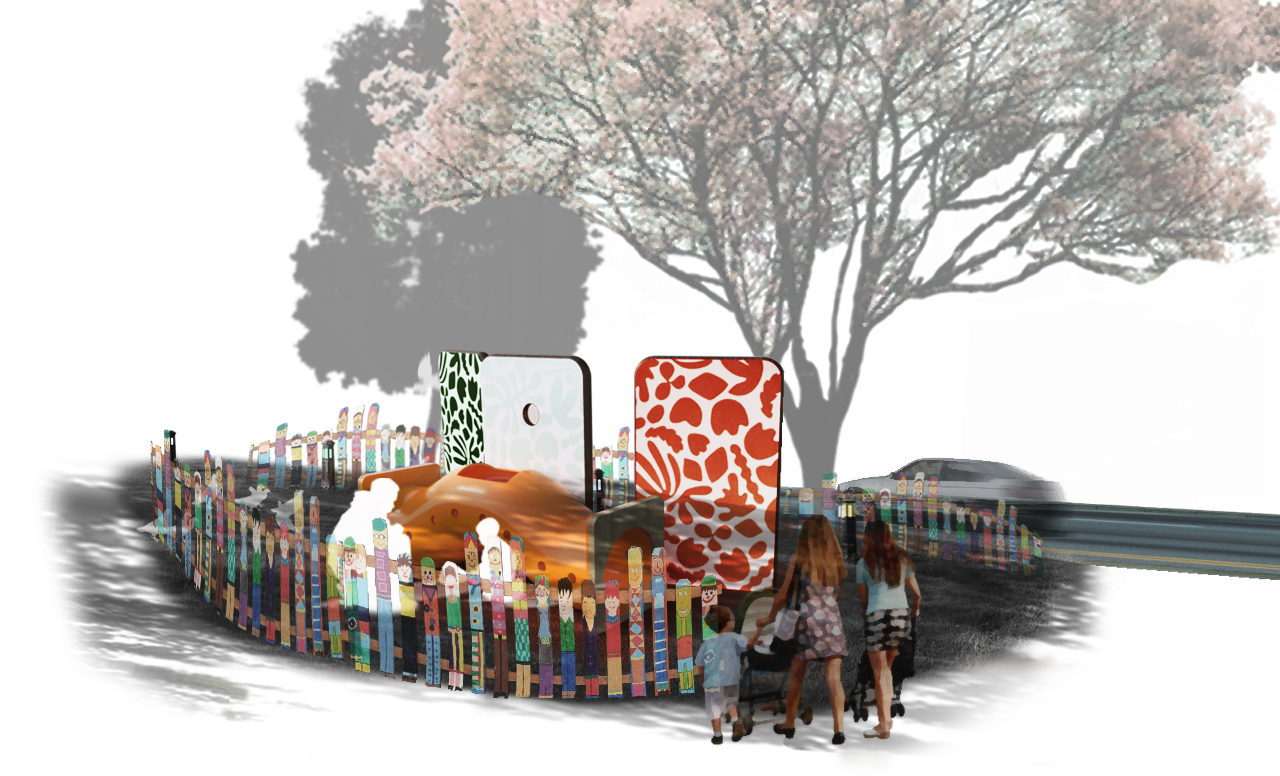 Now that TXRX has been selected for the grant, the next steps will be to begin ordering materials and laying out the structural supports for the space's features. The targeted completion date for the space is early August. We are excited to get this project going and you can expect to see development on the Navigation Esplanade over the next five months!
Thanks again to KaBOOM! and Target for awarding this grant to TXRX Labs.