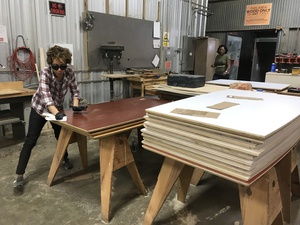 This past weekend, volunteers and TXRX members worked together to build dining room tables to give to families affected by hurricane Harvey.
As part of the TXRX Labs Crafters for Good initiative, TXRX has invited volunteers to join them in building and finishing furniture for those who lost items in recent floods. During these makeathons, volunteers assist skilled craftsmen to build basic furniture for Houston families. This includes working in both the welding and wood shops.
Over the past weekend, a collection of volunteers from Mirrorball Marketing Agency and from the Houston community came together to help finish eleven dining room tables. Volunteers did work including painting, drilling, attaching legs to tabletops, and sanding and finishing. At the end of the day, impacted families came by TXRX Labs to pickup tables. The effort placed completed tables into ten homes.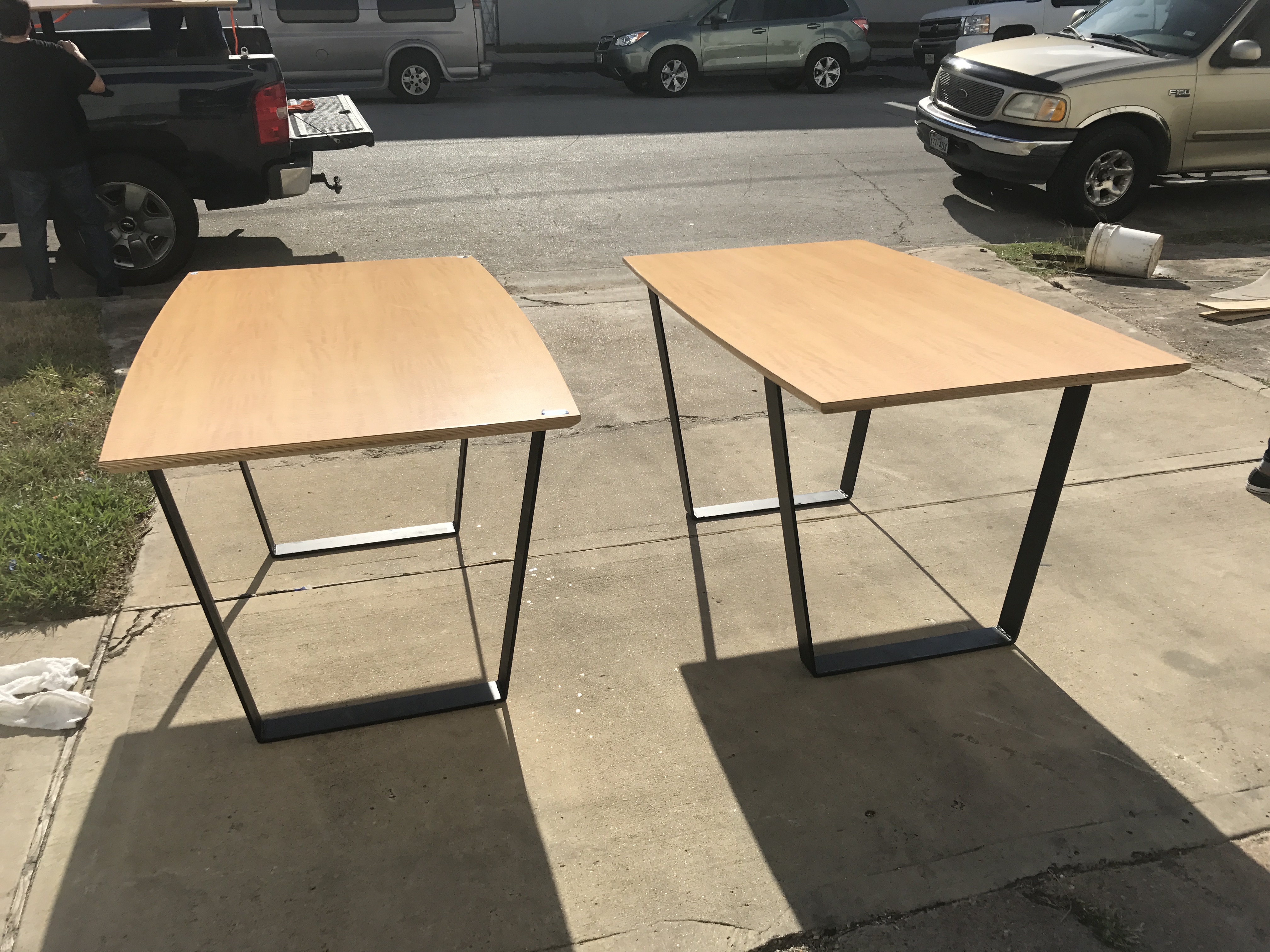 TXRX greatly appreciates the individuals that have volunteered their time to to make this success possible including all volunteers that have helped over the past several months. Thank you!!!