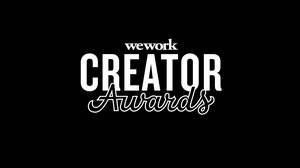 TXRX Labs receives $18,000 from We Work Creator Awards to expand youth education and job training programs. Houston, TX — [June 29, 2017] – TXRX Labs was awarded an $18,000 Incubator Award at the We Work Creator Awards ceremony at ACL Live in Austin, Texas. WeWork is a global coworking and office space company with 120,000 members and 140 locations in 45 cities and 15 countries . The We Work Creator Awards is giving away $20M this year in 8 cities across the globe. The competition is open to businesses of all types, sizes, and stages. More than 2,000 people from all across the South applied for the South Regional Final. Thirty-four finalists were chosen to compete in Austin and 18 winners collectively won $1.5M. Prizes were awarded in three categories: Incubate, Scale, and Launch. Scale and Launch winners will head to New York City to compete for more financial grants at the Final event on November 30 at Barclays Center. TXRX Labs was one of nine winners at the Incubate level to expand a project idea. Roland Von Kurnatowski, TXRX President was enthusiastic about the recognition TXRX Labs was receiving for its youth education and job training programs in Houston's East End. "I am hopeful that this award will be a catalyst for others to recognize the great work TXRX is doing for young innovators in Houston's East End".
TXRX Labs was founded in 2009 to provide access to knowledge and resources for designers, innovators, creators, and makers. With over 600 classes each year, adults and youth can learn skills in electronics, woodworking, machining, metal fabrication, rapid fabrication, jewelry making, ceramics, and leatherworking. The Houston community's strong need for these services has led to our growth from a small community organization to an established 501(c)3, in 2015, now serving over 4000+ Houstonians at our 50,000sf teaching and fabrication facility within the East End. Current goals include creating opportunities for startups, small businesses, and East End residents to gain the technical skills needed to be successful in Houston's East End.
About We Work We Work provides workspace, community, and services for a global network of creators. The Creator Awards is about celebrating new ideas and real change. "Create Your Life's Work" is more than a mantra to We Work, it's a way of life. Through 2017 and beyond, We Work will be hosting events around the world to recognize and reward those who are thinking in new ways, building fresh projects, and achieving real change. Whether you're an entrepreneur or artist, startup or nonprofit, you're a creator, and We Work wants to support you.