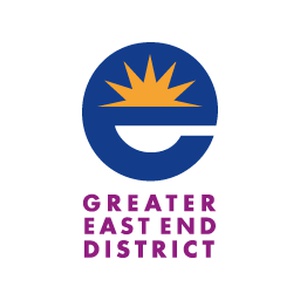 TXRX Labs receives $100,000 from Greater East End Management District for a two-year Maker to Market workforce development training for East End youth. Houston TX — [June 26, 2017] – TXRX Labs announced today that it has been named a recipient of funding from the Greater East End Management District. The Greater East End Management District is the business incentive district for Houston's East End. The mission of the Greater East End Management District is to work with its ratepayers, the community, and government partners to ensure that the District becomes a dynamic and distinct community. The Greater East End Management District's workforce committee found TXRX Labs Maker to Market project to be innovative and unique, providing the opportunity to 120 local residents with technical maker skills and entrepreneurship training. The program titled, Maker to Market, will provide a two-year training to East End high school juniors and seniors. Year one will consist of Maker Training where students gain technical skills and design capability through hands-on learning with computer numerically controlled (CNC) machines and computer-aided drafting/manufacturing (CAD/CAM). Year two, the Market Training, provides entrepreneurship training executed at the TXRX Navigation Street Esplanade point of sale kiosk. "This funding will be a catalyst to support East End youth in becoming the makers of tomorrow," said Roland Von Kurnatowski, TXRX president.
TXRX Labs was founded in 2009 to provide access to knowledge and resources for designers, innovators, creators, and makers. With over 600 classes each year, adults and youth can learn skills in electronics, woodworking, machining, metal fabrication, rapid fabrication, jewelry making, ceramics, and leatherworking. The Houston community's strong need for these services has led to our growth from a small community organization to an established 501(c)3, in 2015, now serving over 4000+ Houstonians at our 50,000sf teaching and fabrication facility within the East End. Current goals include creating opportunities for startups, small businesses, and East End residents to gain the technical skills needed to be successful in Houston's East End.
About Greater East End Management District Workforce Development Funding The Greater East End Management District provides services and conducts capital improvements throughout the 16 square miles of the District. The services, funded by assessments paid by commercial property interests throughout the District, include public safety programs, an award winning graffiti abatement program, maintenance of major thoroughfares, and disposal of illegally dumped trash. The District's grant-funded capital program focuses on connecting neighborhoods and businesses to transit and will result in $31 million in improvements through 2017.
The funding from the Greater East End Management District funds a two-year workforce development initiative.