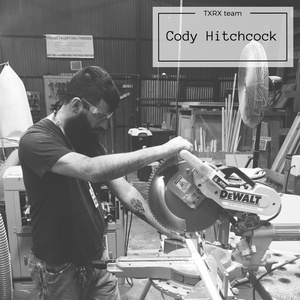 We're doing a series of interviews with our TXRX Team! Our first interview is with Cody Hitchcock. Cody does a variety of different things around the labs including shop upkeep, machine repair, and is always welling to help the rest of our team with various projects!
---
What is your role at TXRX? I do a lot things! I do a lot of small things - like taking out the garbage, maintenance on machines, etc. Each day is different - I assist other employees complete their projects as well!
How long have you been part of the team? About 2 years - it seems much longer though.
What's your typical day like at the labs? Cleaning and maintaining the workshop areas, ensuring that people have what they need and are properly using equipment.
What do you enjoy most about working at TXRX? That everyday I get to do something different, cool and interesting. I get to meet a lot of cool people too!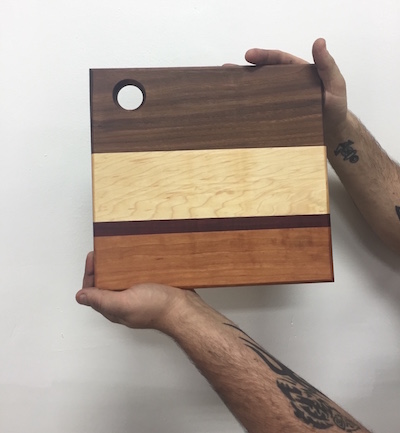 Do you make things? I make quite a few things - cutting boards lately.
What do you do you when you're not working? Just hang out. I go fishing and hunting if possible!
What's your favorite book? The Red Badge of Courage - I first read it first in 10th grade. I think it makes people care about things other than themselves.
What motivates you? I just like to do a good job…just to know I'm capable of doing things.
What you have learned since you started working at TXRX? I've learned how to do some electrical work, painting, working on machines.
What has been your favorite project at TXRX? Building a staircase at The John Cooper School in the Woodlands. It was fun to work on it because I got to do things I don't normally do on a day to day basis. I worked on it with Alex, Ronnie, Roland, and Anderson.