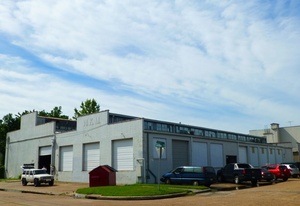 We have our new building, work is underway to move the woodshop there, there will be an build day for new woodshop work tables soon for anyone interested in helping, keep an eye out.
We are starting planning for the new craft space which we will occupy once we have finished work on the new woodshop.
Classes are starting to be posted to the website we will have out poster and start the push for getting the word out soon, anyone who would like to help is strongly encouraged.
We will be hosting classes with the Houston Public Library all through Feb/March and then again in May/June. If anyone would like to volunteer to assist please let me know.
The lab will be attending some festival events to get the word out. Anyone who would like to come out and help run demos and talk to the public please let me know. These will be part of the Libraries Hackerspace conference, Rice Universities CelebrateArt event, and some others in the near future.
Cool Happenings-
We are pretty much out of tables and the buildout of the dock is finished. Just some pcb fab area setup to complete.
We are about to finish a 5x10 huge concrete table for the labs hangout area that is pretty cool and should give us more area to sit and eat during fridays.
I have seen the progress team delta is making and it looks pretty impressive.
Chris Cauley has some major changes for the website instore that I think are pretty cool, keep an eye out for them.
TX/RX is part of a grant being written for informal education through hacking and making, we will know in april if we get it, cross your fingers.
The new Form 1 printer is in and a couple cool prints have come off it, the classes for it will be done here in a bit and hopefully we will really put it to use like we do the 2 replicators.
All in all TX/RX is amazing and every day I am there I feel there is more cool stuff and cool people wanting to participate and build a community of makers and collaborators. If this keeps up our mission of world domination through sunday bacon will be complete!