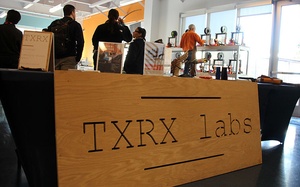 TXRX will be hosting an Equitable Innovation Conference on April 19, 2018 from 12:00pm-5:30pm at the United Way of Greater Houston. This conference will bring speakers and thought leaders from across the US to share strategies in education, innovation, and economic development, that support equitable growth for manufacturers and entrepreneurs.
There are four featured speakers scheduled for the conference. Tanu Kumar is a Senior Fellow for Economic Development at the Pratt Center for Community Development. She has extensive experience in urban planning, economic development, and inclusive business models in the US and India. Emile Cambry is Founder and CEO of BLUE1647, a technology and entrepreneurship incubator in Chicago, IL focusing on tech education, people development, and entrepreneurial events. Eric Strickland is the Executive Director of the Riley Area Development Corporation in Indianapolis. This non-profit serves businesses, residents, social service agencies, and public facilities with the purpose of facilitating business growth, social and human services development and affordable housing. David McFadden is the Managing Director of the Economic Development Division for the Port of Seattle. He brings ample experience driving economic development activities at the Port of Seattle and aims to maximize opportunities available to the port while making Seattle a gateway for international commerce.
TXRX Labs, The Village School, and Houston Exponential will be working together to host the conference. The conference is sponsored by Greater Houston Partnership, Rice University's Kinder Institute, University of Houston Downtown, Buffalo Bayou Partnership, and United Way of Greater Houston. For more information, or to reserve a seat, please visit: txrxconferences.