Latest posts by AlexGoss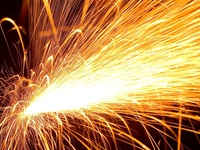 We are seeking volunteers able to work 4 hour shifts during weekdays and weekends.
read more >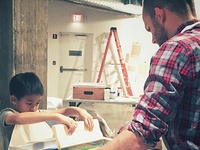 When Alex Goss, one of our shop managers here at TXRX, is not buzzing around making sure our members have access to safe and well-oiled tools, he makes time for his studio art practice and even takes on some special projects. He, along with a fellow Houston-Brooklyn based artist Oscar ...
read more >
Stay connected!
Sign up for our monthly newsletter for updates on events, workshops, studio tips + tricks, member spotlights and more.
Sign Me Up!
About TXRX Labs
Established in 2008, TXRX Labs is a non-profit hackerspace for the greater Houston area. Housed in the East End District, we offer courses in and access to our rapid prototyping lab, woodshop, machineshop, electronics lab, and a wide variety of other tools. Our goal is to educate the public about technology and show how seemingly complex techniques can be used by anyone. If you like what we do, please donate.