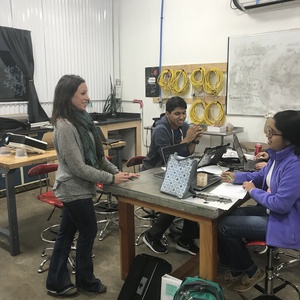 Joseph Miller, Director of Youth Programming at TxRx Labs, recently took the time to give an update on this semester's youth programs. Joseph discusses the Maker to Market Program, new instructors, and targeted projects for this semester.
What Classes/Programs will be running this semester?
This semester the Youth Program at TxRx Labs is entering the second semester of the inaugural year of our Maker to Market Program.
On the "Maker" side, students will advance the CAD skills they learned first semester and use their 3D printing and laser cutting prototyping skills for projects on the CNC plasma cutter and CNC wood router. They are headed out into the shop to make metal signs and flat-pack furniture.
On the "Market Side", students are developing both artsy, Etsy-styled crafts and industrial design products. They are using modern tech - CAD and the Laser Cutter, as well as traditional crafts such as screen printing, metal working, and ceramics.
TxRx is currently finalizing designs for the retail kiosk that will be placed on the Navigation Esplanade this summer. Students from the Maker to Market program will get a chance to sell their products, gaining customer feedback, retail experience, and hopefully some profits, too!
We have new instructors joining the program this semester. What are they teaching, what are their backgrounds, and what are their goals for this semester?
TxRx is very excited about the talented new staff that joined the Maker to Market Program this semester. Jordan Campbell, a local artist and art teacher at the Energy Institute is leading the Arts and Crafts Market groups, and together with Michelle Bonich, from Pop Shop America, they are setting a course to give the students a wide range of maker skills, marketing skills, and business skills. These ladies are vibrant, smart, and wicked creative, and their students are already crazy about the program. In addition to Jordan and Michelle, Erica Negron, an industrial designer, is bringing domestic product design to the TxRx Market program. Erica has a stunning I.D. portfolio and is inspiring her students to reconsider the function and style of everyday living. She is being assisted by Aaron Balderas, a mechanical engineer with broad maker skills, who brings exactly the type of diverse skill-set that we honor at TxRx.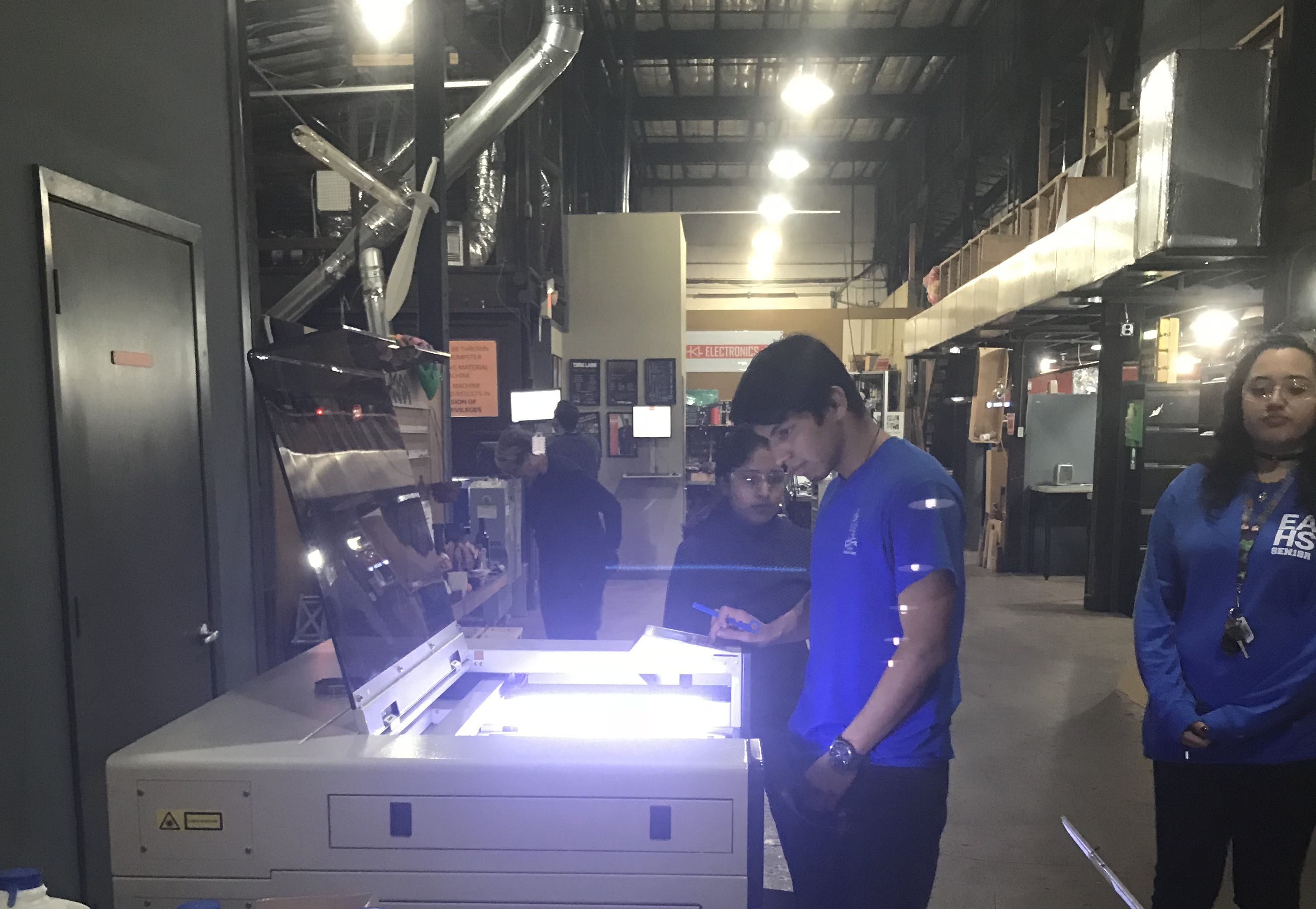 What projects are planned this semester?
The opening of the kiosk on the Esplanade this summer has focused our projects towards personal and domestic items. Students in the Maker program will be learning to make plasma-cut metal signs for the home and flat-pack furniture. In the Market Program, the Arts/Crafts groups will be screen printing clothing and posters, making laser cut lamps and laser-etched on-demand photos, and ceramic and laser-cut jewelry. In the Industrial Design section of the Market Program, students will be designing custom, high-end furniture.