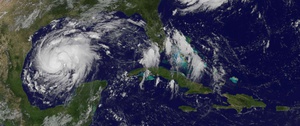 We are sorry for any inconvenience, but due to concerns for safety, we have decided to close TXRX for the weekend. All events have been canceled. Classes affected are those scheduled from Friday-Monday: Woodshop Tools I, FusionCAD, Hand Lettering, Digital Photo I, 3D Printing, Metal Lathe, Sewing I, Jewelry: Bezel Setting, Screen Printing, Ceramics: Glazing, and Tool Sharpening. We will be in touch regarding rescheduling next week. We thank you for your patience. For immediate updates please refer back to this blog.
The lab will be closed all day Friday Aug 25 - Sunday Aug 27. Should there be need for further closures, we will post here.
Update: 8-31-17, 10pm
We will be open Friday, Sept 1, 10am-8pm. We will still host Open House from 7-8pm. This weekend we will resume normal hours.
The following classes scheduled this weekend will still be held: Jewelry I, FusionCAM. We will update about the other classes as soon as we've confirmed with instructors.
Update: 9-1-17, 12am
Laser Cutting II: Messenger Bag class is cancelled this weekend.
Update 9-1-17, 2pm
Jewelry I has been cancelled afterall, rescheduled for Saturday Sep 23, 11 a.m. - 3 p.m.