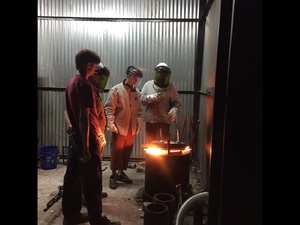 Did you know that we run Youth Education programs at TXRX? We frequently run 1 or 2 day workshops and 10 week long after school programs! Joseph Miller, our Youth Education Director, leds the programs. I decided to interview him to get an inside peek at why running Youth Education programs is so important and part of our mission at TXRX Labs.
What schools do we partner with?
The TXRX Youth Education program begins with a focus on students in the Houston area. But we have aspirations to build modular curriculum that can be plugged into classrooms and after-schools programs anywhere in the country.
There is an incredible amount of interest nationwide in maker programs and lessons rooted in design thinking, and I feel strongly that the experiential lessons we are creating will be a part of the next revolution in American education.
But despite the potential for a systemic impact, we have a responsibility and a great opportunity to build connections to Houston's East End community through Youth Education. Many of the neighborhood schools lack funding and are underperforming. I think hands-on learning provides an alternative environment that is ideal for students who do not excel in the traditional butts-in-seats learning method.
So we are currently partnering with four local high schools for the after-school program: Eastwood Academy, Stephen F. Austin, Energy Institute, and YES! Prep Fifth Ward. We have also built relationships with neighborhood middle schools, including Edison, Navarro, KIPP Explorer, and Chrysalis.
What is the goal of our program?
With the Youth Education program, we are always focused on three central goals:
Give students skills to begin "making" their ideas

Increase interest in science and technology in a way that influences students to consider related careers.

Show kids how much fun learning can be.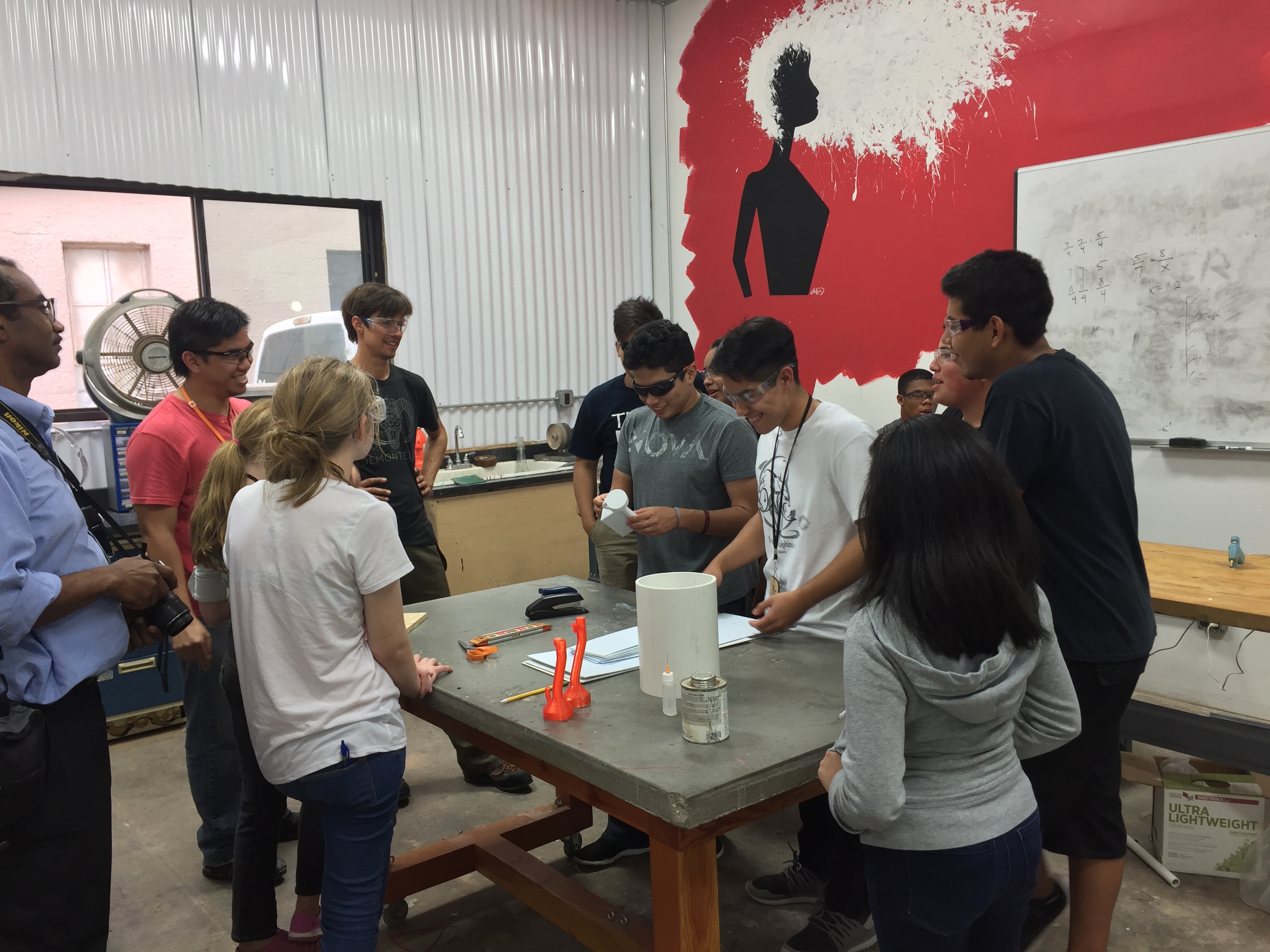 For instance our current after-school program trains students in a mixture of modern and ancient technology. Students are trained in computer aided design (CAD), which allows them to create objects that can be fabricated on 3D printers and laser cutters, which they also learn to operate. We then use a 5,000 year old process known as lost-wax casting to cast the 3D printed objects into aluminum.
This multi-layered approach gives students a number of design and fabricating techniques that can be used to turn ideas into tactile objects. It also introduces them to skills that are both applicable in STEM majors as well as many fields of employment. And despite a high level of technical skill required, students surprise themselves with what they are able to make, and have a great time doing it.
This changes the way kids look at science and technology: it becomes something they CAN do, and when they do it, it matters. And so some students who did not previously think science was their thing may pursue the fun and feeling of accomplishment that making provides.
Why is it important for students to learn STEM skills?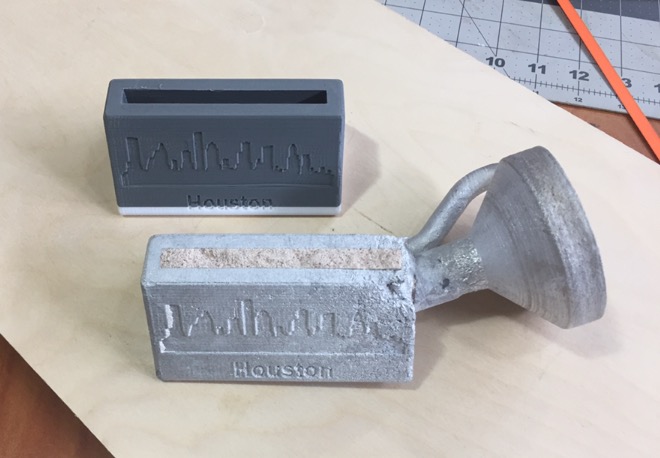 Learning about Science, Technology, Engineering, and Math is important for countless reasons because of the world we live in - we are becoming increasingly dependent on technology on a daily basis. For students, this is important because of the astounding lack of skilled technicians in America. Economic projections calculate the U.S. will have a shortage of 1 million STEM professionals in the next decade.
Learning STEM skills not only helps protect the scientific and technological pre-eminence of the United States, but it will also offer STEM students a career with high salary and excellent job security.
What is your favorite part of the program?
My favorite part of the program is how students inspire me. They inspire me with their creativity, their humor, and how they can surprise themselves when they have fun and dedicate themselves to giving their best effort. When this happens, our program changes lives, including mine.
What was the most challenging part of the program?
The most challenging part of the program is student frustration. It is the barrier to so much untapped potential and student success. Most often students find a way to solve the problem, but along the way they often try to quit when things get difficult; they feel overmatched and fearful and it is uncomfortable. But they have great support at TxRx Labs, and when they believe in the process and stick with it, their successes are the sweetest.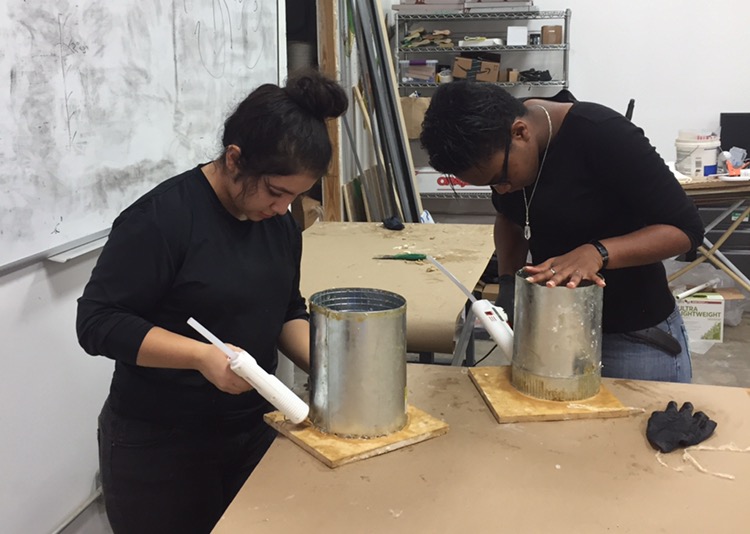 Why are you passionate about Youth Education?
I am passionate about Youth Education because so many of the students who want to quit have a predisposition for quitting because they have been made to feel stupid by someone in their past. Without support and an opportunity to prove that person wrong, it may affect the entire trajectory of their life. Learning is not always easy, but we all can surprise ourselves when we discover the genius within us.
How can educators, schools, and parents partner with TXRX?
Educators and schools can partner with TxRx in multiple capacities. We offer custom designed programs for use in regular school-day curriculum, after-school programs, summer camps, and field trips. We can run the programs at TxRx or at the school. The programs can be run by our staff or we can organize professional development for teachers to run the programs independently.
Keep an eye on our blog! We're currently working on a list of workshops that parents can take with their children ages 14 to 18. And in the spring, parents can enroll kiddos between the ages of 10 and 13 in our weekend youth courses.