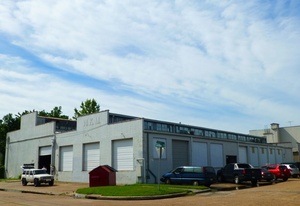 rtavk3 writes:
Howdy, its time for your monthly what's happening at the lab!

Things are a little slow these days with the Holidays in effect. Hope everyone is having a great time and will be back in full force in the new year. Anyway there is still a lot going on so lets get into it!

Some more sessions of popular classes along with some new classes have been listed in case you are interested:

Gmail: Tame your Inbox (Advanced usage and plugins for gmail) Dec 15th
Soldering: Surface Mount Components Feb 23rd

This Friday Dec 6th, at the open house will be a preview of the Holiday Gift Workshop we will be holding later in the month, I hope everyone who has an interest in cool maker style gifts comes out and takes a look.
Jan 3rd, 2014 will be a special open house to celebrate the volunteers who make our classes possible. We will have a special dinner in their honor, a review of the successes of the fall/winter 2013 classes. I hope everyone will try to make it out for this open house to show appreciation for those who give up their weekends to make the lab happen.
Jan 1st is the scheduled start of the new addition to the warehouse, we have a couple cool makers who are already slated to have workshops in there and if you have interest or know someone who needs a little space at the awesomest shop in town give us a ring at membership@txrxlabs.org
At the Friday Dec 13th open house we will be unveiling the new TX/RX Sign so people will actually be able to know the building is ours! Its pretty cool if I do say so myself ( Oh and I do say so).

Even for a slow month there is a lot happening, Some of the fun things that happened in the last month will be blog posts soon so keep an eye on the website.

As always my list of some exciting projects that I saw come to fruition recently:

Chris Kelley built a cool DIY trike. Pics and blog post soon.
Bill Swann sent me some exciting photos of a DIY hole saw he built from spare parts and a $10 motor,
Dan Slack shared with us his the prototype he has been building of a multi dimensional game board which is being kickstartered.
Paul Makinen is nearing completion on his home built telescope a near replica of the model newton used! Hipefully we will have some nice vanity shots soon.
A number of other projects will make it to the blog soon so I wont spoil the surprise here.

In all the lab is doing quite well, we are gaining recognition and notoriety within Houston as the go to place for DIY/Makers etc. Large organizations like HCC, Houston Public Library, Children's Museum, San Jacinto Comm. College etc are all looking to us for advice and assistance in bringing more of the maker movement to Houston. I am as excited as ever about the opportunities presenting themselves at the lab and hope you share my excitement!