The TX/RX Labs Artist Support Grant
Residency Purpose
To promote collaboration between artists, engineers, and fabricators to create and innovate.
To provide a resource for Houston Artists to expand their skills while developing their practice or preparing works.
To increase awareness and facilitate intersections between art, crafts, science, and technology.
The Grant

The TX/RX Artist Support Grant awards grants to visual artists, designers, and creative makers in all media, who are motivated, innovative and open to inter-disciplinary engagement. Artists are provided a 6-month grant period to develop their practice in an environment that promotes collaboration between the arts, sciences, craft, and engineering. While artists may apply with a specific project in mind, this opportunity is geared to support conceptual, technical, and logistical development, not just fabrication of an already determined design. Grantees are provided wide access to TX/RX Lab's facilities, educational opportunities, mentors, and collaborators through this program.
The grant term is six months, from November to May, participants may apply for a second six month term. Participants awarded the grant receive:
Extended Hours access to TX/RX Labs extensive facilities (Detailed Below)
Personal Storage Area for materials and work
Access to our full class listings
Access to subject matter experts and mentors
Metro Rail Access



TX/RX Facilities

TX/RX Labs provides tools, space, and education in the following areas:
Computer Lab
3d Printing
Ceramics Studio
Photo/Video Studio
Woodshop/CNC Routing
Jewelry Studio
Electronics Studio
Laser Cutting
Sewing Studio
Machining
Welding/CNC Plasma Cutting
Leather Working Studio
Foundry



Eligibility & Requirements

Artists working in all media are encouraged to apply. Applicants must be 18 years or older. The grant is open to all Houston area artists. TX/RX Labs encourages applications from artists in all stages of their careers. Participants may use their time to develop skills, or produce work for an exhibition or other event. Each participant must keep a minimum of 10 hours of studio time at TX/RX Labs per week during the labs normal business hours(Mon-Fri 10am-10pm, Sat 9am-9pm, Sun 10am-8pm). Participants will be required to dedicate 3 hours per week to TX/RX community activities. These may range from assisting other grantees to maintaining the workshops, and will be agreed upon prior to the start of the grant period.
Residents are asked to cite their affiliation with TX/RX, expected to credit work generated during the six month residency in associated promotional material, and give permission for TX/RX to use documentation of their work done at the lab for promotional and informational purposes as appropriate. Residents will work with TX/RX to determine fair use of documentation and promotion on a case by case basis.
Residents are expected to attend semi-weekly meetings for group discussion, critiques, and to share information. Residents will be expected to display work created at TX/RX Labs for a special open house for local artists, curators, and critics. Residents may be required to give one workshop, demo, or public talk about their work and or experience at the end of the residency.



Application & Submission

Application deadline for the 2015–16 year: November 6, 2015
Application filing period begins September 29, 2015. All application materials, must be received no later than midnight on November 6, 2015. Applications for admission are accepted twice per year. Acceptance is based on the quality of the work and demonstration of a commitment to innovation, inter-disciplinary capability, and critical dialog - all of which is integral to participation within the program. Successful applicants begin the program on December 7, 2015. Notification letters for the 2015–16 year are sent on or before Nov 16, 2015.


Submission Process

All application materials must be submitted online through Submittable. To establish an account, go to Submittable, create a login ID, and select "TX/RX Artist Support Grant". If you have used Submittable previously, you may use your existing login ID. You may log in and out as many times as you like during the application process. Please do not submit your application until you have completed all sections and uploaded all portfolio items.


Application Materials

A. Statement of Intent:
Please discuss your work and artistic goals in a personal as well as a critical context. Please be sure to include: How you hope to use TX/RX Labs residency program in furtherance of your work and goals, and how your work relates to TX/RX Labs goals of innovation and inter-disciplinary collaboration.
B. Work Sample Requirements vary for Artists:

Please submit no more than 10 items in any combination of images, video clips, and/or audio clips. The total combined duration of video and/or audio submissions must not exceed 8 minutes per applicant. Please do not submit autobiographical video or video documentation of exhibitions that are not time-based. Image files must not exceed 5mb per image.
C.Professional References:
Two professional references will be required. Contact information must be submitted electronically through Submittable. Please see the Submittable application for procedures.
Applicants or recommenders who have questions or encounter problems may e-mail support@txrxlabs.org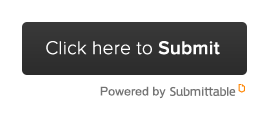 Stay connected!
Sign up for our monthly newsletter for updates on events, workshops, studio tips + tricks, member spotlights and more.
Sign Me Up!
About TXRX Labs
Established in 2008, TXRX Labs is a non-profit hackerspace for the greater Houston area. Housed in the East End District, we offer courses in and access to our rapid prototyping lab, woodshop, machineshop, electronics lab, and a wide variety of other tools. Our goal is to educate the public about technology and show how seemingly complex techniques can be used by anyone. If you like what we do, please donate.