Electronics Studio Hours@Electronics Lab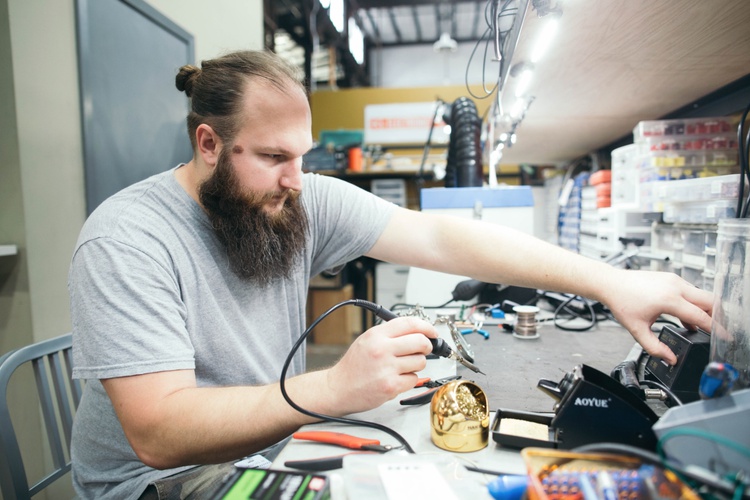 For members needing assistance or seeking shop tech approval in Electronics.
Members who wish to work unattended in the electronics lab need to RSVP and attend studio hours after the appropriate course completion. Once a member has shown proficiency in usage and safety, you will be approved to work unattended during your membership times. There is no fixed quantity of hours required, therefore members will need to keep attending studio hour sessions until approval has been granted. During this provisional period, members may work outside of their membership hours. Specifically, Tinkerers may attend weekday studio hours. After approval is granted however, members must abide by their membership limitations.
Approval by your shop tech equates area or tool check out; members will be notified by email.