Wood Lathe: Couples Spindle Turning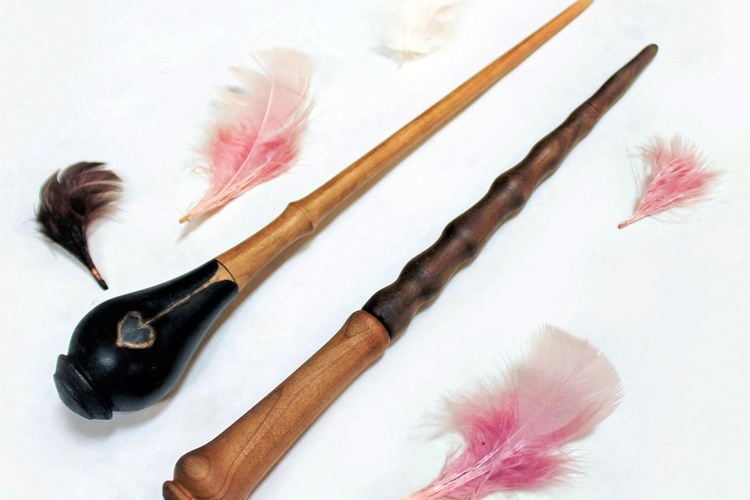 Learn the essentials of the wood lathe and traditional lathe tools with this introduction to spindle turning. Students will learn to prepare and set up blanks between centers and learn basic tool techniques using roughing gouges, spindle gouges, skews, parting tool, and scrapers, as well as sanding and finishing on the lathe.
Couples will share a lathe and make one dual body wand
Some woodworking experience is recommended.This is a small class, so limited spots available!
Fee Notes: All material costs are included. Price includes 2 spots. Couples will share a lathe and make a 2 part wand.
Requirements: Closed toed shoes, no loose clothing or jewelry, long hair tied back
Prerequisites: Some woodworking experience is recommended
* Fee Notes: Price includes 2 spots in class
Email me the next time this class is scheduled
Share this class