Fermentation Series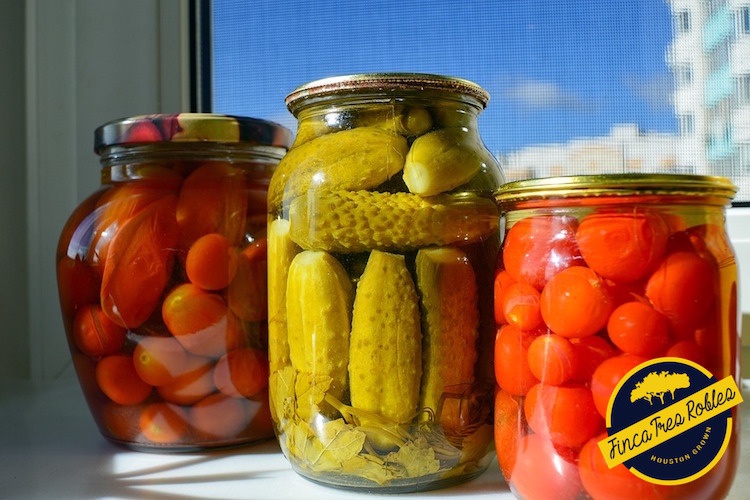 Join us for this 3-part series exploring the ancient art of fermentation:
Session 1 - Seasonal Fermented Vegetables -We will cover the basics of the fermentation process, taste homemade ferments, and you will make and take home a mason jar of your first vegetable ferment! Your gut is already thanking you! Saturday, April 14th, 9am-11am
Session 2 - Kombucha & Ginger Beer We will learn make homemade Kombucha and Wild Fermented root drinks such as Ginger Beer, Turmeric Beer, and Sunchoke Beer. They are fermented, full of probiotics, nonalcoholic, delicious, and simple to make. Saturday, May 5th, 9am -11am
Session 3- Country Wine & Wild Homebrews & Kombucha Beer- We will learn a method of brewing that encourages wild probiotics to join your brew, increasing its health benefits and allowing you to shape the taste to your liking. In this class we will make Kombucha Beer, Country Wine and other homebrews. Saturday, June 2nd, 1:00-3:00pm
Scholarships are available. Please contact classes@smallplaces.org for more information.
Instructor: Andrew Cobb has been teaching fermentation in the Houston area for a few years. He focuses on Wild Yeast/Bacteria Fermentation as taught by Sandor Katz. His classes are engaging, passionate, informative and eye opening. For him, teaching fermentation in the city is a chance to celebrate and appreciate the wisdom of folks who live off the land and understand that their knowledge is as valuable as what is taught in universities.
NOTE: This class is hosted at Finca Tres Robles urban farm located at 257 N Greenwood St, Houston, TX 77011. Please email classes@smallplaces.org with any questions.
Weather Cancellation Policy: Classes may be cancelled by Finca Tres Robles in the case of severe weather; however classes will not automatically be cancelled due to rain. Please stay in contact with farm staff if concerned about weather. Classes will be rescheduled as necessary._
Requirements: Closed toed shoes are required on the farm. Please wear work and weather appropriate clothing.
Email me the next time this class is scheduled
Share this class