Urban Homesteading: Tree Grafting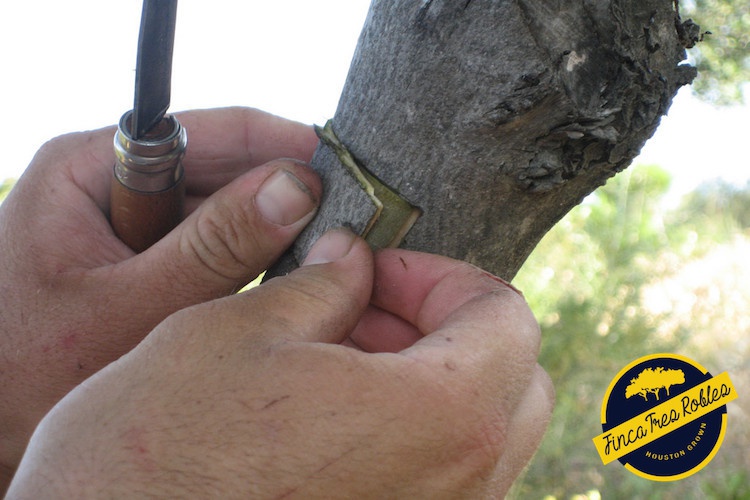 Join us at Finca Tres Robles to learn several types of grafting, how to collect and store bud wood, and the tricks and tips you need to know for growing success. See demonstrations of several grafting techniques and have the opportunity to purchase inexpensive and hard to find grafting supplies. Trees grafted on the day of the class will be available for purchase.
Instructor: Phil Sauber, a retired Chemical Engineer, has been growing and grafting fruit tree for many of the 40 years he has lived in Texas. He became interested in grafting fruit trees when he discovered some of the best fruit varieties are not available in garden centers or at plant sales. He has successfully grown many of the fruits, vegetables, and herbs that can be grown in backyards in our semi-tropical area.
*Class Photo: grafting olive trees by Ria Baek: https://www.flickr.com/photos/51691575@N00/2540483417, CC BY 2.0
Requirements: Closed toed shoes are required on the farm. Please wear work and weather appropriate clothing.
Email me the next time this class is scheduled
Share this class