Family Day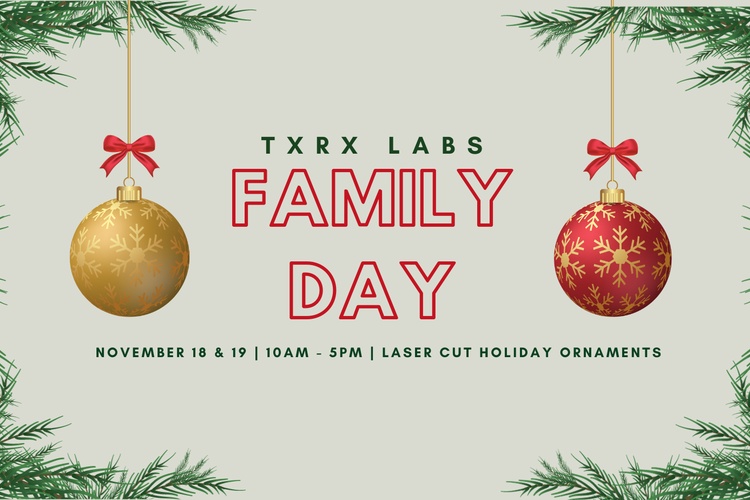 TXRX Family Day Workshops are creative and engaging event designed for individuals and families to come together and craft their own personalized holiday decorations using laser cutting technology. This workshop combines the joy of the holiday season with the excitement of hands-on craftsmanship.
Our ornament making workshop will take place during Pop Shop Houston. You can tour the lab, visit vendors booth, and participate in the workshop!
This craft will take 15 minutes, it is not a full class.
The workshop are available during the entire time window. You can come anytime.

When registering, please reserve a ticket for each person who is going to participate in the workshop. Space is limited.

* Fee Notes: One Participant Per Ticket
Email me the next time this class is scheduled
Share this class